…because TOP talent isn't always looking!
Specializing in securing sales, account, client services, and marketing talent
INDUSTRIES:

Education/E-Learning

Manufacturing

Marketing/Advertising
Office Technology

Print/Promo

Packaging

Security

Telecommunications
When researching recruiting firms, you will hear a lot of promises and many different reasons to hire specific firms. All of this can be overwhelming. The different firms all start to sound the same. What really matters though is hiring a firm that can find you the right person for your specific position; and that's what we do. We don't promise, we deliver. We are true placement specialists. We specialize in finding, engaging and securing TOP sales and marketing talent.
Our goal at HireMoxie is to elevate your recruiting process and talent selection to eliminate your mis-hires and associated spend. We do this by providing three services tailored to your organization's unique needs: Retained Search, Engaged Search and Contingent Search.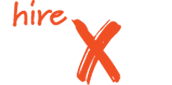 RETAINED SEARCH
Our Retained Search offering is a highly custom search tailored to assist with your most difficult to fill, mission critical positions. It is our premiere search and requires the biggest commitment from our team. Retained Search is a reserved service which includes a dedicated recruiting project plan with superior expertise to represent your organization and attract senior level passive candidates.
Clients who are looking to fill senior level vacancies and confidential replacement searches generally prefer retained search.
We track all the candidates we communicate with and provide ongoing updates to the client with the progress and status of the search. This model is designed to give the client the confidence that the entire search is being fully managed and that they have a dedicated expert who is providing them with the best viable candidates in the market.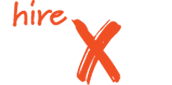 ENGAGED SEARCH
Our Engaged Search is considered the hybrid pricing model and it is often the logical choice for clients who would still like the superior performance of retained search, but with the upfront cost efficiency and payment structure that is competitive with Contingent Search.
The Engaged search is an excellent model for critical hiring needs that need to be fulfilled by a defined date. We suggest this model for clients who have hiring vacancies that must be completed within a 6-8-week window as we put a great sense of urgency towards the search.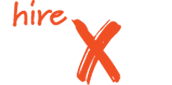 CONTINGENT SEARCH
Our Contingent Search is preferred by clients generally for lower-level to mid-level searches when they would like to work with multiple recruiting firms on their searches or plan to continue internal recruiting efforts for the assigned role.
Company Culture/ Environment Assessment

Job Description Assessment/ Rewrite

Dedicated Recruiting Resource

Name Generations/ Sourcing/ Cold Calling

Notification to Existing Network/ Referral Solicitation

In-Person or Video Interview

In-Person or Video Interview Candidates Assessment/Presentation

Candidate/Job Assessment screening

Access to Hiring Manager Required

Interview Debrief (Candidate and Hiring Manager)

90-120 days
(depending on role/level)

Non-Solicitation Agreement
WHAT PEOPLE ARE SAYING ABOUT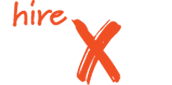 I have partnered with Sally Holland for over 8 years on my recruiting needs. Her team has done a terrific job for us with multiple placements during this time. They have taken the initiative to understand our business and our corporate culture, and as a result, consistently bring us terrific people. I would highly recommend them.
Sally Holland and HireMoxie were instrumental in finding a rewarding new opportunity for me. Sally reached out to me directly and identified me as a candidate for a position at a firm that aligned with my professional skills, desires and goals. She was professional, attentive and helpful and I couldn't be happier with my new position I love her enthusiasm and get-it-done attitude!
Sally has been a valuable, focused, and effective partner in filling very specific openings in several areas for me and ThinkVine over the last several years. She excels at sourcing candidates that aren't actively looking for a new position. She listens carefully, and quickly grasps not only the major characteristics of the desired candidate, but also the nuances required for a good fit. She provides well-screened candidates for our consideration. I would highly recommend Sally and HireMoxie, Inc.